Company
Go Back
---
The Highest standard in precision
Quality "Made in Germany" by unigrind GmbH & Co. KG
Since 1984 unigrind has been offering high-quality machining and testing products
for industrial valves. This includes products for the machining of sealing surfaces
on industrial valves, pumps, pipelines, turbine housings, compressors, etc.
unigrind develops and produces industrial valve test stands for pressure, leak, and flow testing on gates,
butterfl y valves, valves, ball valves, safety valves, etc.
Our company has been certifi ed according to DIN EN ISO 9001 since 1999. Our products are
developed and produced in-house. At unigrind "Made in Germany" means "Made in Stolberg".
Only in this way is it possible to always provide our customers with products in the highest quality.
---
The uni
grind
product range includes:
Portable grinding and lapping machines
Technology and processes for grinding safety valves
Portable turning and milling machines
High-speed grinding technology
Stationary grinding and turning technology
Flat lapping machines
Portable devices for pressure testing
Stationary and mobile valve test stands
Project planning of workshops for repair of valves
Project planning and construction of special
workshop containers
---
The introduction of a patented high-speed valve grinding machine in 1999 was a milestone for valve service. unigrind is a technological leader in high-speed grinding and safety valve grinding technology. unigrind currently sells products in more than 80 countries around the world. The industrial valves sector can rely on unigrind 's comprehensive know-how now and in the future.
---
Application
Plant construction
Apparatus construction
Valve trade
Manufacturers of valves
Valve service companies
Mining
Chemical industry
Fertilizer plants
Gas manufacturers
Rubber manufacturers
Combined heat and power stations
Heating plant
Nuclear power stations
Boiler manufacturers
Steel works
Food industry
Refuse incinerators
Pharmaceutical industry
Pipelines
Steel industry
---
Factory I, Frackersberg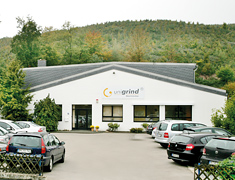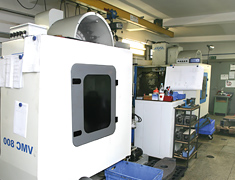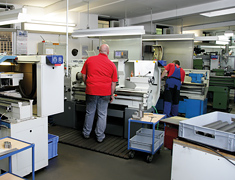 Factory II, Jägerhausstraße